Denali Construction Services in Albany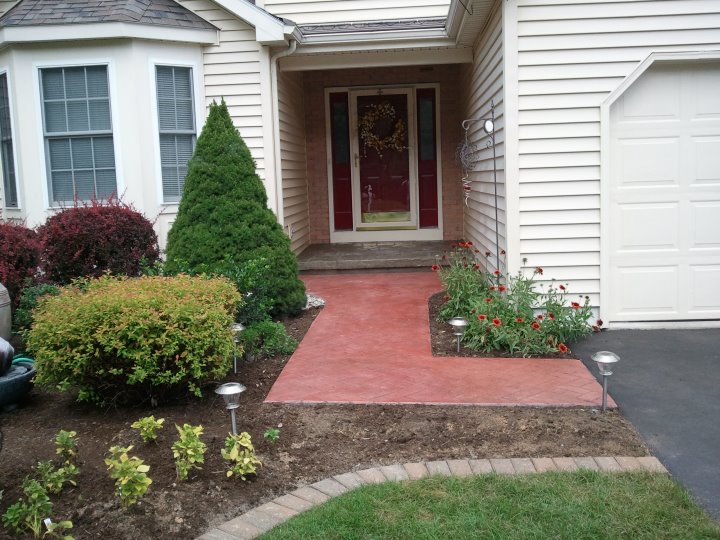 Decorative Concrete Albany NY
Denali Construction Services, LLC is an owner-operated company specializing in providing quality concrete services in both the residential and commercial markets. With over 14 years experience providing decorative concrete solutions, we pride ourselves on our craftsmanship and customer satisfaction. We strive to stay abreast of the latest decorative concrete products and technologies on the market. This allows us to offer our customers the most innovative designs and most imaginative artistry possible.
Call today for a free estimate: (518) 583-1960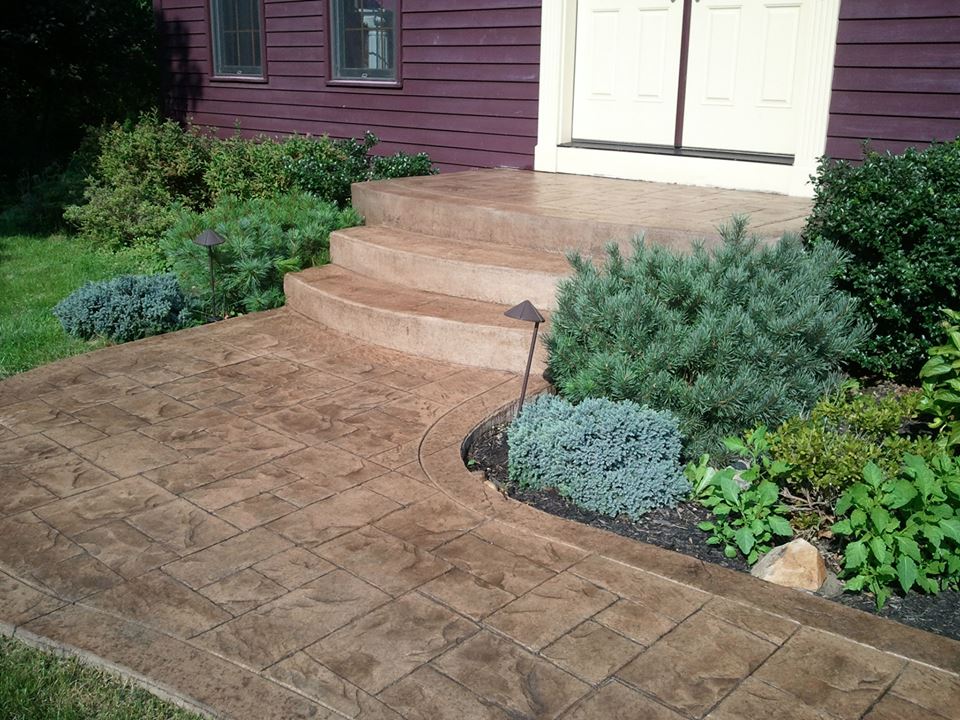 Concrete Staining Saratoga
Acid staining is a chemical reaction where the surface of the concrete is coated with a very small amount of muriatic acid in combination with mineral salts to produce a coloration of the concrete. Results vary in earth tones left on the surface of the concrete by the process. The finished process leaves your concrete with a uniquely mottled and natural appearance.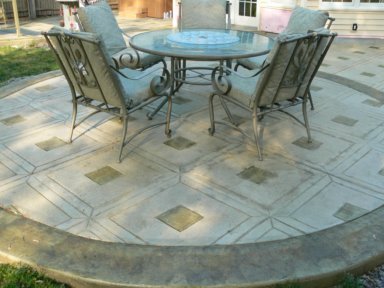 Concrete Overlaying and Staining in Albany New York
Decorative concrete is a result of a number of processes that can transform concrete into something an attractive surface. Decorative Concrete is ideal for: floors, walls, and patio resurfacing. Acid or water based staining and decorative overlays can transform the look and feel of your patio and outdoor living space.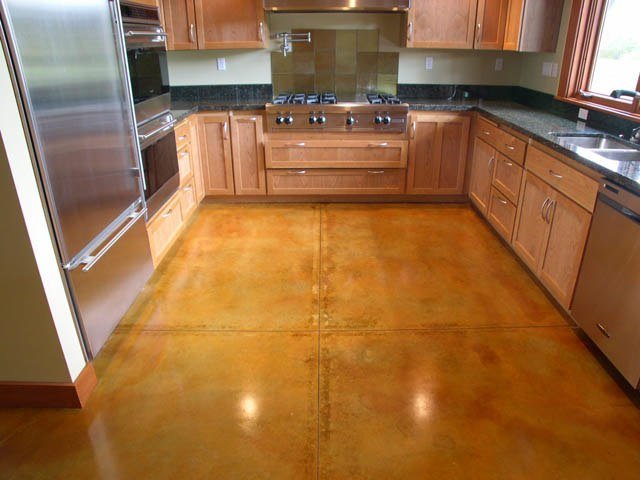 Concrete Overlays in Albany
Concrete Overlays are derived through a process of laying on a thin pre-mixed concrete, impressed by rubber imprinting tools to yield the desired texture and appearance. Acrylic resins can be used to bond with worn concrete surfaces to produce a result that makes your tired surface look like it has been newly resurfaced.
Stamped Concrete in Albany NY
Denali Construction Services offers stamped concrete and cast in place overlay which can turn your home into a showcase. For the finest decorative concrete contractors in Albany, contact Denali Construction Services. Decorative concrete overlay can make your walkway, porch or patio look amazing. By utilizing decorative concrete you can change the curb appeal of your home and the atmosphere of your living space. Turn brick into stone, turn concrete into brick, create an amazing driveway or pool surround with decorative concrete overlays. Your home becomes a canvas, no longer limited by the older construction materials, you can convert your living space into a showcase. For your home in Saratoga, Clifton Park or anywhere in the Albany area, decorative concrete can increase your property values and enhance your living space.